Get a Quote Now!
or CALL US!
847-707-7185
Plate Lifter
A Plate Lifter provides a quick and easy solution for handling thick plates,
one at a time. Simply position the Plate Lifter over your load, check to see
that the hooks are engaged and lift.
PRODUCT FEATURES:
Rugged-chain rigging.
Heavy duty plate hooks.
Design allows for easier crane alignment.
Steel spreader stabilizes two hooks.
Complies with ASME standards.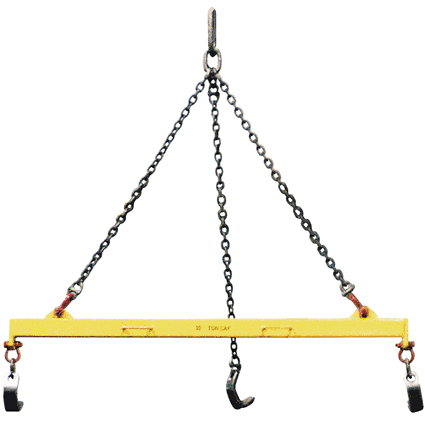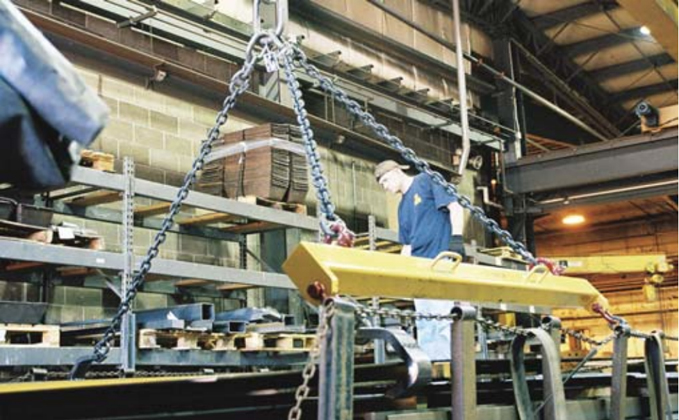 Standard plate lifter shown unloading a plate from a steel delivery truck.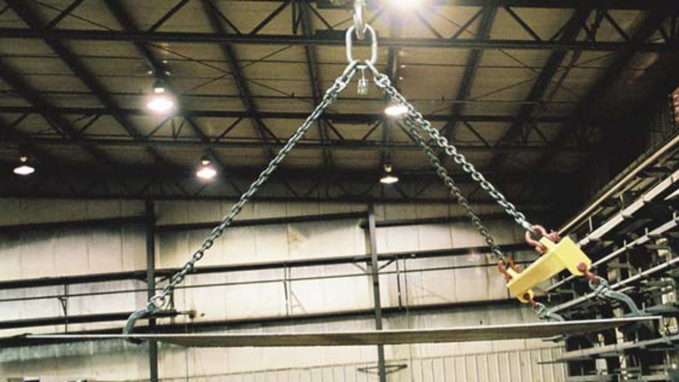 Standard plate lifter shown lifting a plate of steel
PRODUCT SPECIFICATIONS:



* Headroom dimension is at maximum plate width. Note: Headroom will increase as plate width decreases.