Get a Quote Now!
or CALL US!
847-707-7185
Hand Wheel Adjustable Forks
The Hand Wheel Adjustable Fork Pallet Lifters is a great solutions
when handling a wide range of load sizes. The hand wheel makes
changing the fork spacing fast and easy, simple turn the wheel until
the fork spacing is in the required location for each load.
PRODUCT FEATURES:
Hand wheel adjustable forks for ease of adjustment.
Converts overhead crane to lift truck.
Handles multiple pallet sizes.
Complies with ASME standards.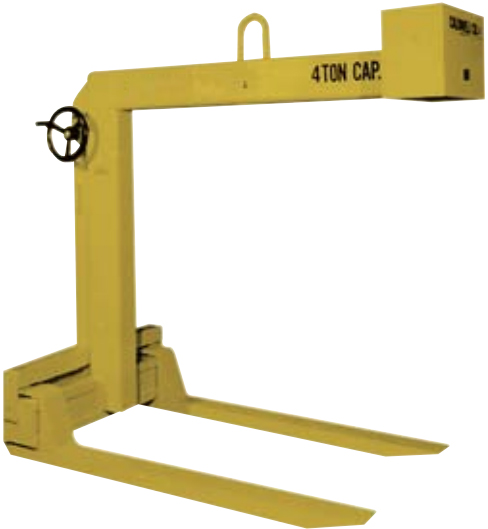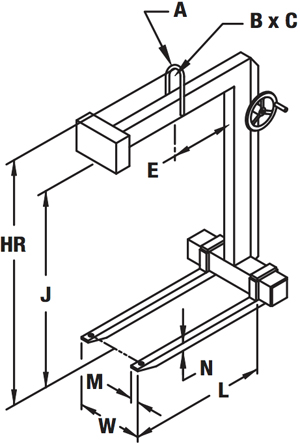 SPECIFICATIONS: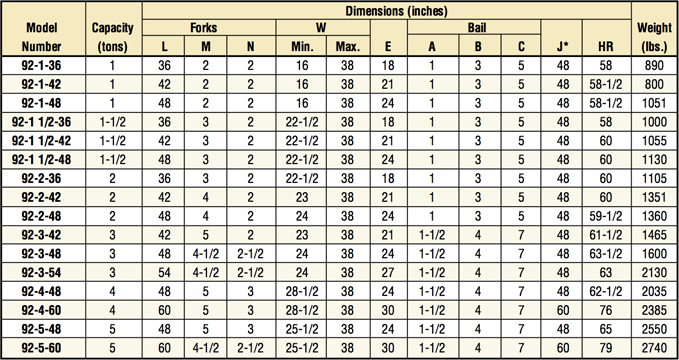 * We recommend an additional 3 – 4″ clearance above the load for ease of loading and unloading the lifter.