Get a Quote Now!
or CALL US!
847-707-7185
Heavy Duty Coil Upender
PRODUCT FEATURES:
Fast and convenient way to upend coils to 90°.
Heavy duty disc brake will stop load in any position.
Reversing magnetic starter with 115 volt pendant control.
Stop travel/over travel limit switches.
PRODUCT OPTIONS: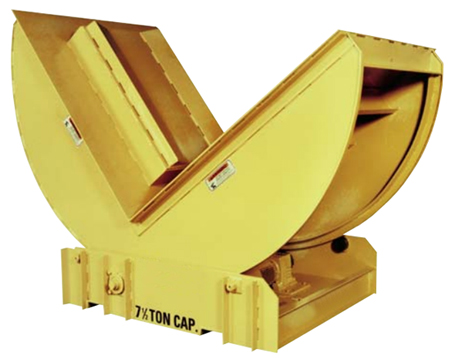 Larger platforms available.
V-Block, either standard or urethane faced.
180° horizontal rotation which permits loading, and unloading from same side.
Fork lift truck pick-up pockets.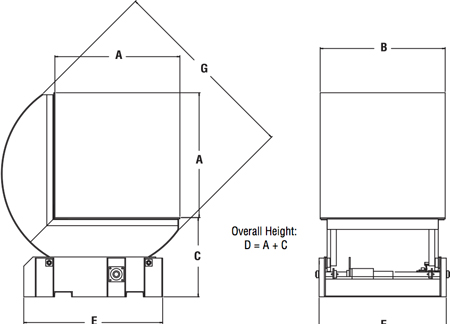 NOTE: Additional data may be required to properly size the drive system. Load information including dimensions and center of gravity should be provided.

*Coil center of gravity must be 1/2 of 'A'. If different please specify coil or load information. Pallets must not extend over platform sides. Other sizes available, call for details.