Get a Quote Now!
or CALL US!
847-707-7185
Fixed Spreader Beam
This is a fixed length spreader beam that provides an economical
solution, ideal for lifting in out door applications.
PRODUCT FEATURES:
Ideal where headroom is not limited.
Adds stability to lift.
Available with standard chain or wire rope rigging.
Available with Adjust-A-Leg® rigging for off center load adjustment (minimum lifting capacity will be approximately 10-15% of beam rating).
Wide range of additional sizes and capacities available.
Complies with ASME standards.
SPECIFICATIONS: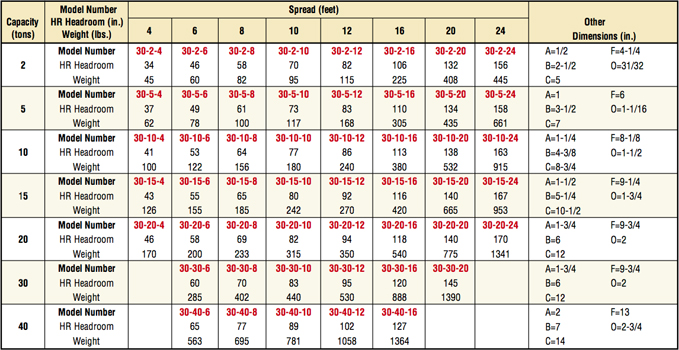 * Weight = Only Beam and hooks (top rigging is not included).