Get a Quote Now!
or CALL US!
847-707-7185
Coil Cars
Coil Car
80,000 lbs.
Narrow coil retainer arms
Rotating blocker rolls
Hold down roll
Self contained power unit
Pit Type Coil Car
80,000 lbs.
Self contained power unit
All Four wheel driven
Single point lubrication
Heavy duty anti-friction bearings
Coil Car
30,000 lbs.
Rotating V-Deck
Hold down
Self contained power unit
Coil Loading / Unloading Car
40,000, 50,000 & 60,000 lbs.
Coil Width: 60" & 72"
Coil O.D. : 72"
Lift Stroke : 24" Standard
Power Unit : Self Contained
Traverse : 25'-0" Car mounted Cable Reel
The Coil Loading or Unloading car is designed to receive, position and load or unload coils from an Uncoiler or Recoiler
Welded steel plate mast type design elevating assembly
"V" platform to secure coil
Elevating assembly vertically guided by anti-friction camrols running on hardened steel bars
Four (4) single flanged hardened steel wheels keyed to solid steel axle shafts riding in anti-friction bearings
Lift position by hydraulic cylinder
Traverse by hydraulic motor driving through chain and sprocket
Self contained hydraulic pump unit
Factory piped and wired
Power supplied by car mounted cable reel
4-6 Week delivery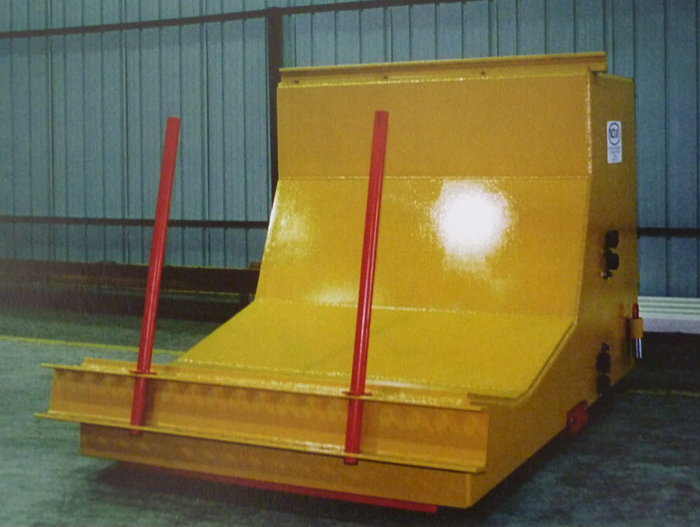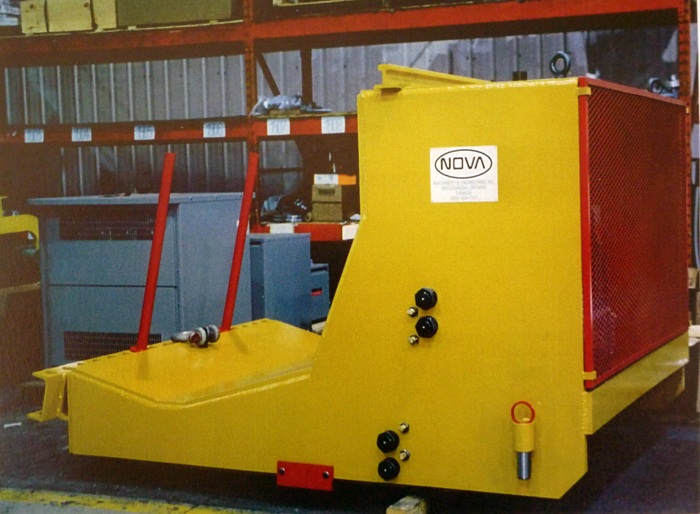 Nova 50k Coil Car
---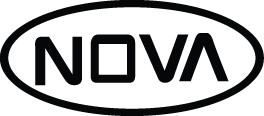 Nova Machinery & Engineering Inc. manufactures custom steel coil processing equipment. Nova products are available from Coil Processing Equipment Consultants.
If you need more information or a quote call 847-707-7185.