Get a Quote Now!
or CALL US!
847-707-7185
Hydraulic Sheet Lifter
Hydraulic drive sheet lifter provides fast and smooth leg adjustment
and allows for additional force to be applied to the sides of the loads.
Lifters are designed per application, simply fill out our application
evaluation form and our specialists will develop the solution you need.
PRODUCT FEATURES:
Versatile handling of bundles, sheets, plates and other materials stacked horizontally.
Low headroom design for optimum lifting capabilities.
One person operation minimizes handling cost.
Hydraulic drive for smooth and fast leg adjustment allows more lateral forces applied to load sides.
Easy adjustment for different sheet widths.
Less maintenance than mechanical drives.
Broad adjustment range handles various load widths.
Complies with ASME standards.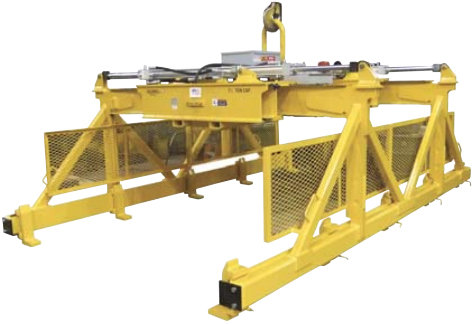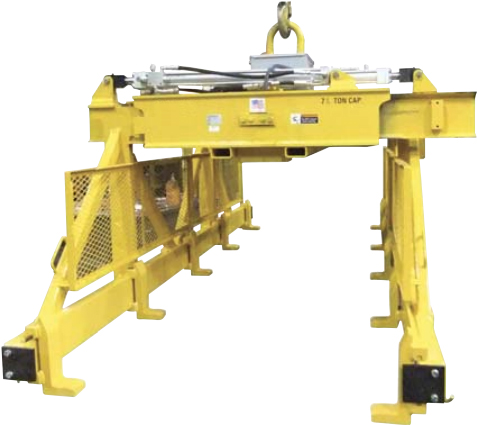 PRODUCT OPTIONS:
End chains with plate hooks (recommended for all widths 72" and greater).
Extended grab shoe lengths or adjustable finger design.
Longer legs increase load clearance.
Controls shipped mounted or loose.
Other voltages available