Get a Quote Now!
or CALL US!
847-707-7185
Aluminum Gantry Adjustable Height & Span
The all aluminum gantry is perfect for applications
where the crane weight is critical.
PRODUCT FEATURES:
• Lightweight aluminum.
• Balanced design allows for easy rolling, even under load.
• Conforms to AISC, OSHA and CMAA specifications.
• Bolt together construction.
• Easy set up and maintenance.
• 4 poly-coated swivel casters.
• Height and span adjustability.
• Height adjustable down from maximum in 6" increments.
• Call for our optional gantry crane features: wheel brakes, swivel locks, floor locks, adjusting level kits, v-groove wheels and power drive kits.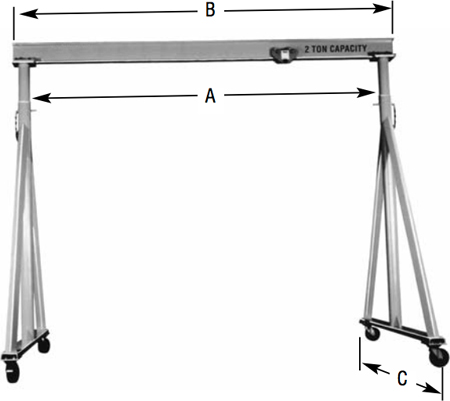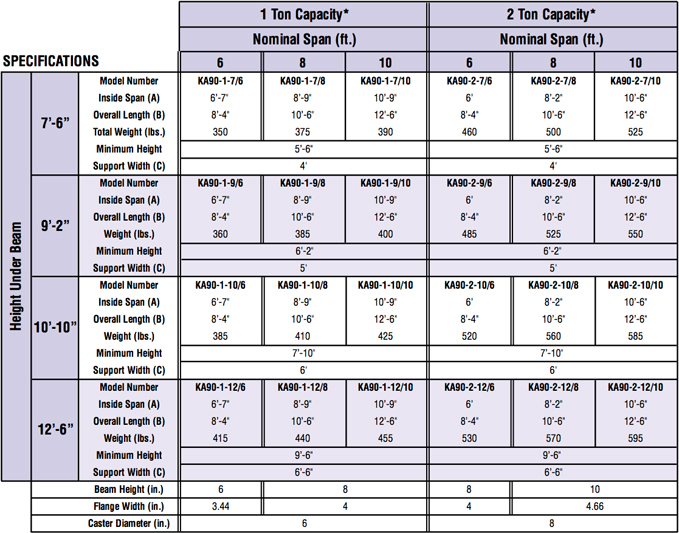 * Total weight of hoist and trolley not to exceed 20% of rated capacity.