Get a Quote Now!
or CALL US!
847-707-7185
Flash Welder Accessories
AC-200 ANNEAL CONTROL
The AC-200 is a solid-state, automated, 2-stage anneal control
for use on all FAHRINGER "W-Series" and Stryco MF-1, 2, & 3 welders.
ANNEALING:
Improves anneal quality & consistency
On-the-fly adjustable heat control
Digital timers with countdown display
Eliminates inconsistent operator judgement
WELDING:
Improves weld quality & consistency
Eliminates replacing main switch contacts
Eliminates main switch sticking closed
C-50F CUTTER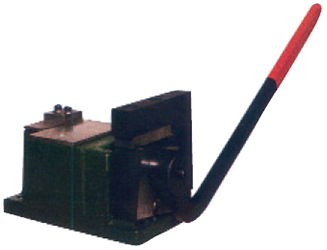 Our model C-50F cutter is a manually operated shearing device for use in production welding.
Clean, burr-free cut
Does not heat material being cut
Adjustable blade guides
Bench mounted
2″ cutting capacity
Replaceable cutting blades
FINISHING EQUIPMENT
After a blade has been welded, the weld burr has to be removed. We offer two pieces of equipment to assist with your blade finishing needs.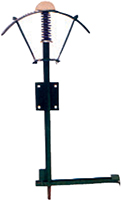 V-101 FILING VISE
Extra heavy duty clamp
Bench side mounted and foot pedal operated
Replaceable wooden filing block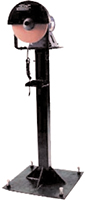 PG-1 PEDESTAL GRINDER
Quick removal of weld burrs
Powerful 3/4 HP motor
12″ tapered grinding wheel
Adjustable height from 51″ to 68″
Operates on standard110 VAC.

T-500 TWIST TESTER
The T-500 twist tester is used to perform a destructive test to certify the quality of flash welds.
Simultaneously applies shear and tensile forces
Fast, consistent testing
2" capacity
Movable handle for leverage
Safety ratchet