Get a Quote Now!
or CALL US!
847-707-7185
Gantry Crane – Fixed Height
PRODUCT FEATURES:
• Adjustable span standard on 10'-16' spans through 5 ton.
• Bolted connections on spans of 20'-24' and all 8 ton units.
• Heavy duty supported leg design.
• Balanced design allows for easy rolling, even under load.
• Conforms to AISC, OSHA, and CMAA specifications.
• Simple bolt together construction.
• Easy setup and maintenance.
• 4 – steel swivel casters standard.
• Assembly instructions provided.
• Call for our optional gantry crane features: wheel brakes, swivel locks, floor locks, adjusting level kits, v-groove wheels and power drive kits.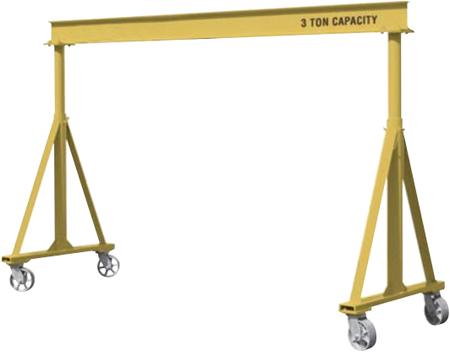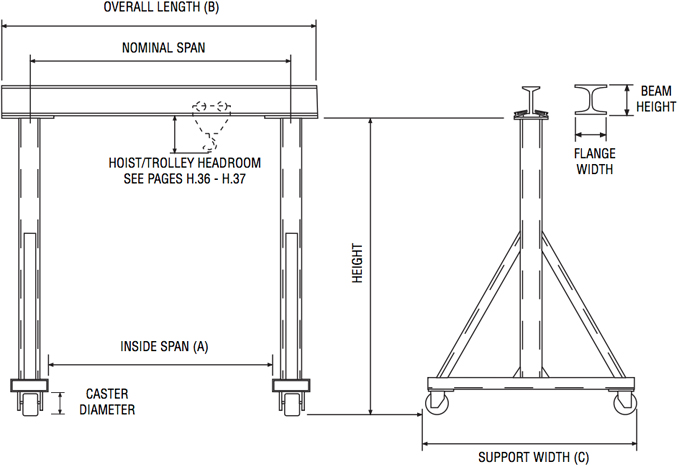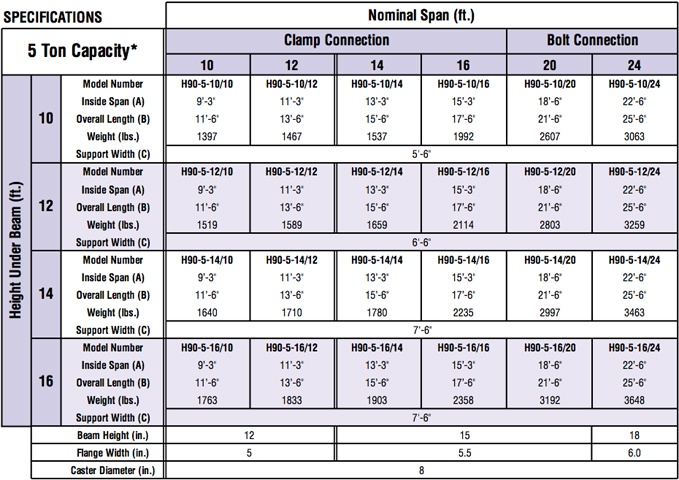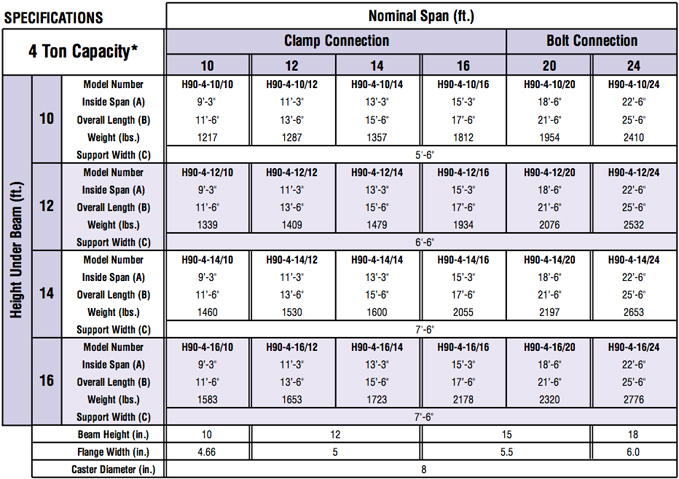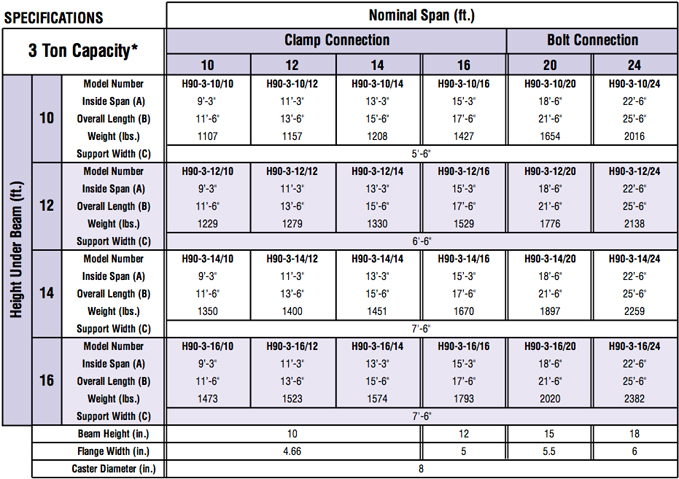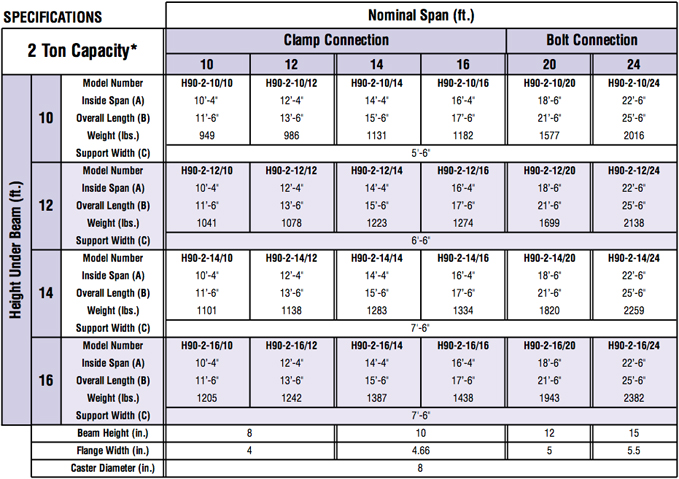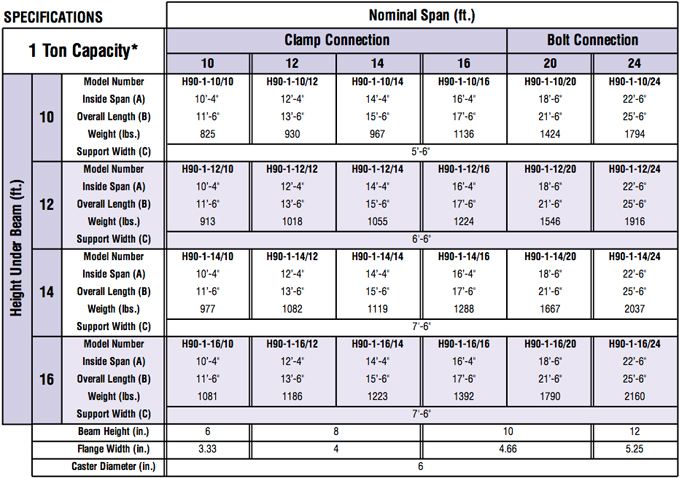 * Total weight of hoist and trolley not to exceed 20% of rated capacity.